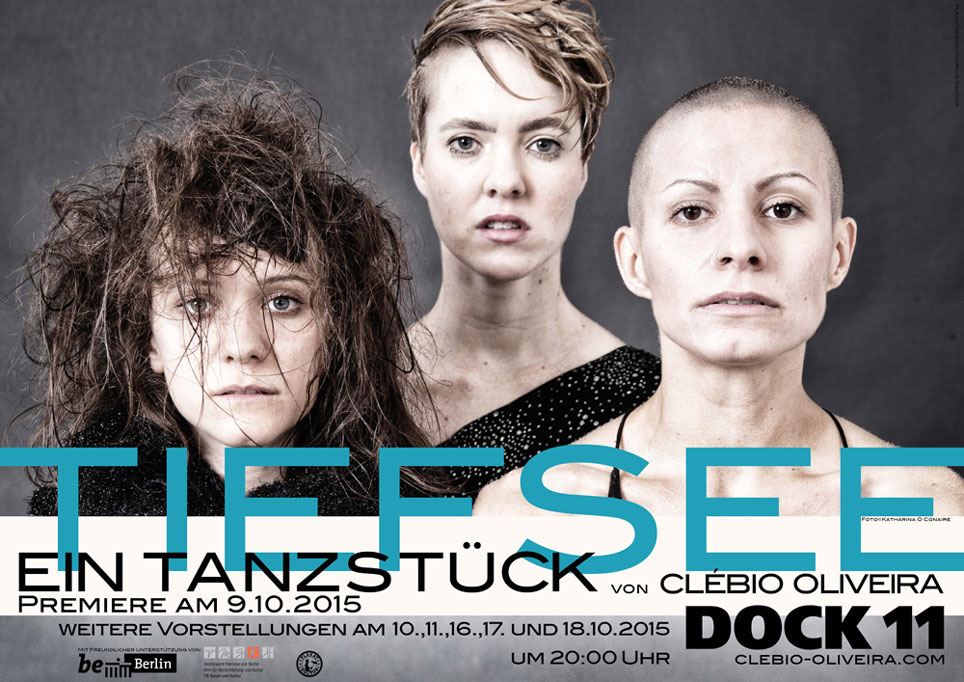 Opening night of TIEFSEE in Berlin
Clébios latest creation TIEFSEE will have its opening night on the 09th of October 2015 at 20:00 in DOCK 11 in Berlin.
The piece is dealing with the topic of emotional dependance and is a dance piece for five dancers! As a little surprise the choreographer himself will be on the stage!
Further shows are on the 10th and 11th of October and from the 16th until the 18th of October 2015 in DOCK 11 at 20:00
For tickets and informations please click here
In November 2015  Sao Paulo Cia de Danca will show Clébios creation Céu cinzento (Gray Sky) during the Atelier Coreográfico at Teatro Sergio Cardoso in Sao Paulo.
For more information click here
The Giradanca Dance Company is touring in Brazil at the moment with the dance piece Proibido Elefantes, choreography by Clébio Oliveira. Follow the dates:
31.07.2015 – Curitiba (PR)
02.08.2015 – Florianópolis (SC)
05./06.08.2015 – Sao Paulo (SP)
04./05.09.2015  – Porto Velho ( RO)
09.09.2015 – Rio de Janeiro (RJ)
12.09.2015 – Paraty (RJ)
For more information click here